Terror Awaits this Halloween Season at Requiem Haunted House
Home » Blog » Idaho's Best Weekend Events, Idaho Haunts: An In Depth Look, IdahoHauntedHouses.com News and Updates, Idaho Haunt News
September 3, 2020 By Haunt News & Press Releases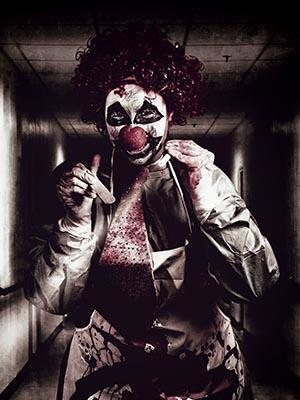 IdahoHauntedHouses.com recently sat down with Krista Brower-Wood of Requiem Haunted House, to discuss what's new at Requiem Haunted House for the 2020 Halloween Season! Located in Caldwell, this haunted attraction is certainly not for the faint of heart. Will you and your friends be able to handle the horror that awaits this year?
What's new at Requiem Haunted House for 2020? Do you have any new rides, attractions, or special features that Haunt Seekers should know about?
For the 2020 season we have added a staircase from our 3rd floor to the main floor to make it run smoother. We have changed many rooms on the main floor and we have changed the blackout maze. With Covid-19 we have decided to do timed ticketing this year plus we are having waivers signed before entering the haunt all online. Tickets can only be purchased online.
What are you most excited about for the 2020 Halloween Season?
Timed ticketing so no long queue lines! Very excited that we get to be open with the Covid-19 problem. Things will be a little different, but we all need some type of normalcy and fun with scares in our lives!
What differentiates Requiem Haunted House from other local haunts in Idaho?
We love to change things up every year in some way or another. This year we have added another staircase to make our flow work better.
How long has Requiem Haunted House been in business? Can you tell us a bit more about Requiem Haunted House's history?
This 2020 season is our fifth year open. We started Requiem in 2016 with 1-1/2 floors now we are at 2- 1/2 floors. We still are thinking about opening our basement in the feature.
What's your favorite experience since opening Requiem Haunted House?
It's really not an experience, but seeing all the changes we do every year to make it a better experience for our customers is pretty cool. Hearing from our customers how much fun they had going through the haunt.
How long is a typical haunt experience at Requiem Haunted House from start to finish?
This is a hard question because it depends on what kind of person you are when you get scared. Are you a person who freezes or are you a runner? Usually it takes 30 minutes unless you cheat through the blackout maze.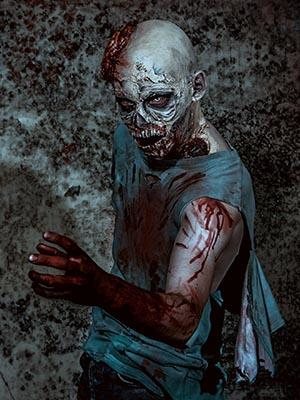 On a scale from 1 to 10, how scary would you say Requiem Haunted House is? Why?
This question is hard also because it depends what kind of person you are. Are you the type who has decided that nothing will scare you or are you the type who goes to a haunt because you love to get scared.
Does Requiem Haunted House's property have any real haunted history? Do you have a spooky encounter you'd like to share?
Yes, Requiem Haunted House is in a building that is over 100 years old. We have been informed that it was an undertaking and furniture store back in the 20's. We have a medium through our building in 2019 and have been told we have about 60 entities. We have also had 3 paranormal groups come through and have received 9 pieces of audio. We have had guests see things along with our actors.
What inspired you to open up a haunted attraction? What's your favorite part of the business?
We love Halloween and we want to bring something fun to do in downtown Caldwell, Idaho.
How has new technology (i.e. animatronics, special props, etc) helped you to enhance Requiem Haunted House?
We love using all types of technology from the animatronics to scream boxes for scares, but our favorite scare is our actors!
Can Requiem Haunted House accommodate large groups? How many people can experience Requiem Haunted House together as a group?
We usually allow big groups but with all the CDC guidelines we are having groups of a minimum of 2 and max of 6 people per group.
Does Requiem Haunted House offer any special deals, discounts, or coupons?
This is still in the works!!
Anything else you'd like to let us know about Requiem Haunted House?
Please check our website for more information about the Covid-19 guidelines we are following. Also, we will be selling some merchandise online through Hauntpay.com (our ticket company) that you can pick up when you come to the haunt.