Check Out What's in Store at Requiem Haunted House this Halloween Season!
Home » Blog » Idaho's Best Weekend Events, Idaho Haunts: An In Depth Look, IdahoHauntedHouses.com News and Updates
September 27, 2017 By Haunt News & Press Releases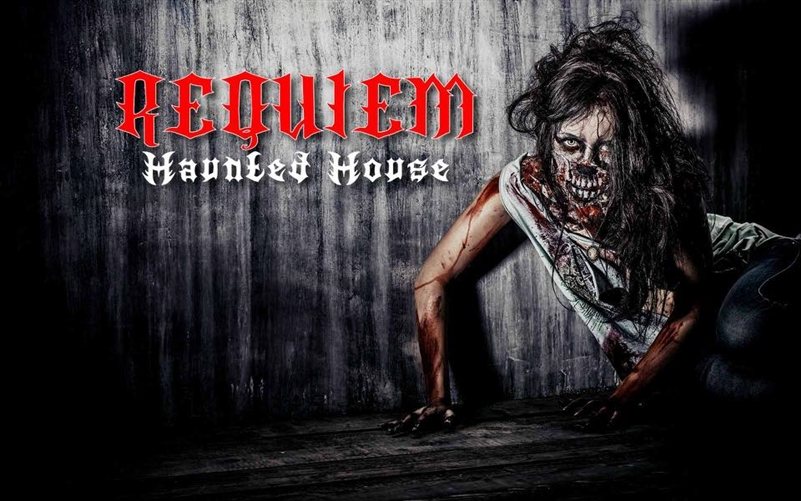 IdahoHauntedHouses.com recently sat down with Krista of Requiem Haunted House, to discuss what's new at Requiem Haunted House for the 2017 Halloween Season! Located in Caldwell, this haunted attraction is preparing for another successful haunting season, providing thrill seekers with the terror they've had an appetite for all year long!
What's new at Requiem Haunted House for 2017? Do you have any new rides, attractions, or special features that Haunt Seekers should know about?
We have opened the 3rd floor with a blackout maze! The Freak Show is now in 3D! Now you have 7,000 square feet of fun and terror.
What are you most excited about for the 2017 Halloween Season?
Going out to schools and doing the anti-bullying presentations with Don't Be A Monster.
What differentiates Requiem Haunted House from other local haunts in Idaho?
We are the largest indoor haunt in the Treasure Valley. We are the only haunt in Idaho that has the coffin simulator ride. We also partnered with Don't Be a Monster this year.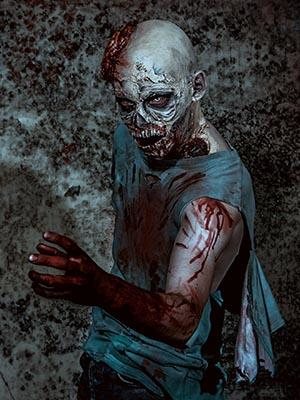 How long has Requiem Haunted House been in business? Can you tell us a bit more about Requiem Haunted House's history?
This is our 2nd year. Requiem's Haunt is in an old furniture and undertaking store back in the 20's, so not only do we have actors we have our own ghost.
What's your favorite experience since opening Requiem Haunted House?
Having kids and parents tell us that we have the best customer services and we make sure everyone is having a good time. My actors know that is someone has a glow-stick to not scare them. We love Birthday people, we make sure they are well taken care of.
How long is a typical haunt experience at Requiem Haunted House from start to finish?
It's funny you ask because we can't control how fast you walk when you are scared but we have had people lost on the 3rd floor for 20 minutes.
On a scale from 1 to 10, how scary would you say Requiem Haunted House is? Why?
Hard to say because we let all ages in to it really depends on your age.
Does Requiem Haunted House's property have any real haunted history? Do you have a spooky encounter you'd like to share?
We do have ghosts in our building and have some photos to share when people come through. We have seen shirts get pulled, Batteries drained on radios, music disks stop and a fan fall from the wall which was completely supported. We have a fun time while we work!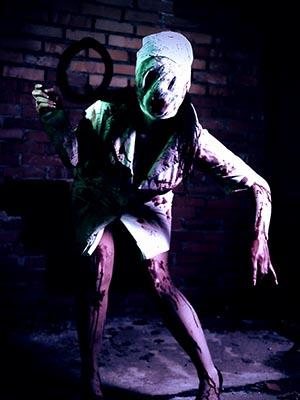 What inspired you to open up a haunted attraction? What's your favorite part of the business?
We love Halloween and we noticed most haunts here in Idaho are outside so we wanted people have another option.
How has new technology (i.e. animatronics, special props, etc) helped you to enhance Requiem Haunted House?
We like animatrontics but we love our actors!
Can Requiem Haunted House accommodate large groups? How many people can experience Requiem Haunted House together as a group?
Since we do have the occupancy to comply with, we try to keep our groups small because it gives you a better experience. Plus, we really work hard to make sure you don't run into the group ahead of you.
Does Requiem Haunted House offer any special deals, discounts, or coupons?
We do different deals often on Facebook Requiem Haunted House. We will be putting them on IdahoHauntedHouses.com as well.
Anything else you'd like to let us know about Requiem Haunted House?
Requiem gives back to the community of Caldwell, Idaho. We donate to the Fire Fighters who go to the stair climb in Seattle. We donated extra props to the Mayor's youth council so they have extra props for their haunted house.