Check Out What's in Store this Halloween Season at The Haunted River!
Home » Blog » Idaho's Best Weekend Events, Idaho Haunts: An In Depth Look, IdahoHauntedHouses.com News and Updates
September 28, 2020 By Haunt News & Press Releases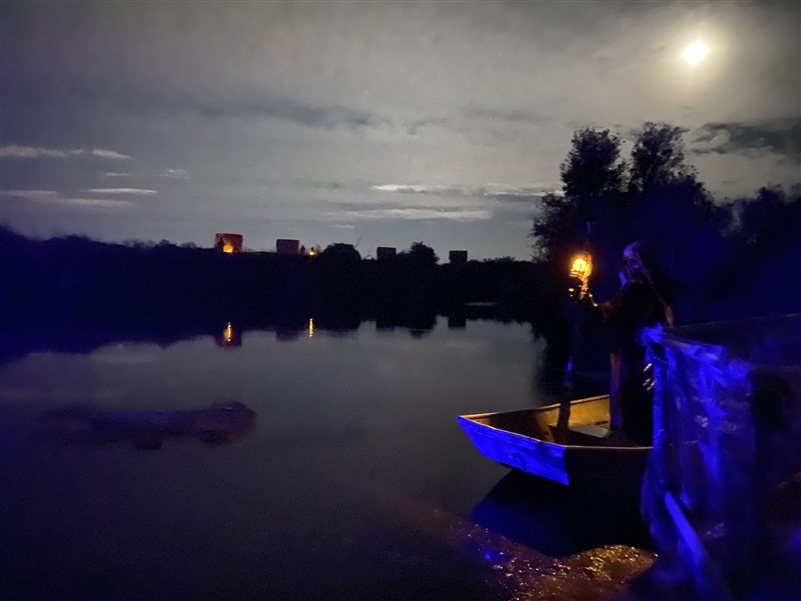 IdahoHauntedHouses.com recently sat down with James Stoker of The Haunted River, to discuss what's new at the haunted attraction for the 2020 Halloween Season!
What's new at The Haunted River for 2020? Do you have any new rides, attractions, or special features that Haunt Seekers should know about?
We have added more details, props and the quality of our Haunters is better this year. The exit trail has a lot more to offer this year as well. A few new structures have also been added!
How long is a typical haunt experience at The Haunted River from start to finish?
45 minutes. You walk about 1.4 miles through an old village, on and off bridges that lead you on and off the island.
On a scale from 1 to 10, how scary would you say The Haunted River is? Why?
Our goal is to be an entertaining attraction for all ages. We are not the scariest, most demonic or darkest attraction. Instead, we focus on entertainment in many fashions. We are scary but visitors come to enjoy a beautiful walk filled with Halloween characters with quality makeup, costumes and more. I would rate us as a 7 or 8.
How has new technology (i.e. animatronics, special props, etc) helped you to enhance The Haunted River ?
Our attraction takes you back into the 1800s. We don't use a lot of technology because of that reason. We don't even use a chainsaw because they didn't have them back then (and everyone else uses one).
Can The Haunted River accommodate large groups? How many people can experience The Haunted River together as a group?
We allow groups of 10 to walk through together but we recommend 5-6 per group for a better experience. Groups of 20 or more that schedule in advance get in for a discount.