Haunted Houses, Spook Walks & Other Halloween Attractions in Nampa
Whether you're from Nampa, or you're simply visiting this Halloween Season, there are plenty of festive fun to enjoy this Halloween Season. If you're looking for a day of family fun in a pumpkin patch, or spending the evening Haunt hunting with friends is more your speed, Nampa has plenty of exciting Autumn activities to enjoy this October. Halloween comes around but once a year, so if you're passing through Nampa this Fall, make sure to not miss out on the thrills, chills, and scares this year!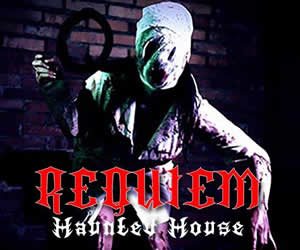 Located in Caldwell
Requiem is the newest and largest 7,000 sq ft indoor haunted attraction in the treasure valley. Experience a multi-level and intense story telling experience. Requiem has everything from a circus freak show to the insane. Or maybe one of our own ghosts will follow you home. Come and experience fear Read More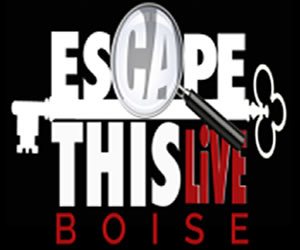 Located in Boise
Open today!
You an your group of friends are be chased by a horde of zombies and you come upon an RV in the middle of a field and now you have 20 mins to find the keys and drive away before the the Zombies over take you. Do you have What it Takes? Get tickets for any of the 3 rooms at our main location Read More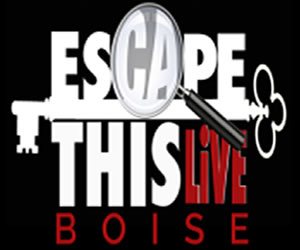 Views:
1,560
Photos:
Rating:
-
Reviews:
0

You an your group of friends are be chased by a horde of zombies and you come upon an RV in the middle of a field and now you have 20 mins to find the keys and drive away before the the Zombies over take you. Do you have What it Takes? Get tickets for any of the 3 rooms at our main location (Pirate Ship, Wild West Saloon, or Wizards Final Exam) for $22 each use promo code HH22

Read More

Categories: Haunted Houses | Zombie Hunts & Shootouts | Halloween Parties & Nightlife | Escape Games | Kids Parties | Other Events

Requiem is the newest and largest 7,000 sq ft indoor haunted attraction in the treasure valley. Experience a multi-level and intense story telling experience. Requiem has everything from a circus freak show to the insane. Or maybe one of our own ghosts will follow you home. Come and experience fear in our 100 year old building. Requiem is a partner with "Don't Be A Monster" an anti...

Read More

Categories: Haunted Houses | Escape Games | Other Events

Haunted Attraction

Zombie Attraction

Farm Attraction

Hayride

Pumpkin Patch

Corn Maze

Escape Game

Ghost Tour

Halloween Party

Other Attraction